AADR is a Non-Profit 501(C)(3) that works tirelessly with volunteers to save homeless dachshunds and place them into loving forever families.

Our Mission Statement

"A DOG IS FOR LIFE, NOT JUST FOR CHRISTMAS"
This is the slogan for Dog's Trust in the United Kingdom. We think it is as applicable here. The longstanding campaign
by Dog's Trust aims to raise awareness of the consequences of treating dogs as gifts or toys. Their website says: "Every year hundreds
of thousands of children plead for the latest fad or top toy on the market, only to discard them a few weeks after Christmas
when the novelty wears off. Unfortunately, the same perception is also apparent with dogs. We are continually seeking to change
this." We at AADR join with them in this effort. AADR does not approve adoptions for gifts. So many of our animals were probably already
gifted once and now find themselves in rescue needing a forever home after being discarded. ~ AADR Board of Directors


A Family's Tale


Tom and Mandi with Twinkle and Flash


Sometimes there are just those really special stories.
This is one of those stories. Spark and Twinkle came
into AADR and life at the same time! Their mom, Sparkle,
was rescued from a shelter and within 24 hours, AADR
had 10 puppies from their newest canine!

Read Spark and Twinkle's Family Story
on their page.



The days of 2013 are dwindling
and so is our supply of 2014 Calendars
We have under 10 left !



(This was our 2012 Cover!)


Calendars will ship the first/second week of
December, in time for Christmas!


CLICK HERE to Purchase calendar(s)

Our calendars feature many Dachshunds that have been rescued
and placed in forever homes. The calendars will feature a photo
selected from the submissions of our community! Each photo is
full-page landscape size with a full page for the monthly calendar
also. They make wonderful gifts for your friends and family!


Featured Dachshunds
These are our "featured" Dachshunds! All of our dogs are special, but we hope you will take an extra look at these dogs seeking a forever home! Don't let distance be an obstacle for a dog you would consider. We have networks of volunteers that in many cases can help get a friend to your (and their) home (up and down the east coast especially). Give us a chance to try to help!

Bubby
Hi, I am Bubby. I am an older gentleman who came into this thing they call rescue 2 1/2 months ago. Shortly after I got here, my back was hurting some, but with some crate rest and simple medication, I got better. I get around fine, but I will need to be with someone that understands that watching my weight is important and I don't need too much jumping and stair climbing. Those are really just precautions, you know how people get all worked up sometimes. Actually, those rules sound good to me, being an older gentleman, the only jumping I need to do is toward my food dish or onto my pillow!

I get along ok with other dogs but squirrels and cats need to fear me! I am ready to hunt! I love a good nap in my crate, it is one of my favorite times in the day, you know what they say, "Let sleeping dogs lie". I also love walks! The sight of my harness for walking is one of my favorite times of the day. I tend to favor one person in a house, that doesn't mean I don't like others, but right now my foster dad is my best friend. When he comes home, it is one of my favorite times of the day! And lets not forget meal times, they are one of my favorite times of the day. And cuddling up on the couch for some quiet time -- one of my favorite times of the day! Know what, I have a lot of favorite times! But, my all time favorite time will be when you and I meet and I get to call you mine! I can't wait for that!
Scooter#4
Hi, my name is Scooter and I am interviewing for my forever home. I had a forever home and things were so grand there. Unfortunately, my person had something happen to them. People said they went to a better place. I don't know where that is, but I wish they would have taken me too. They said one day I will see them again, I can't wait.

I am a sweet girl. I have gotten to go to a few events and I enjoy meeting people. I really try hard to be a good girl. My foster home has a doggy door and they say I am a champ at it. I can adjust to whatever, as long as I have people to hang out with. I love my foster mommy, I like to just hang out with her and make sure she is ok. I am there to help do whatever, especially if by chance any cheese needs to be cleaned off the floor. It would be really nice to have a warm lap and blanket to curl up with in time for Christmas.




Sammy is the Barksdogfor AADR.
You can see his story HERE.

Follow Sammy on
For the lastest AADR updates!
And now we're on Twitter too!




All American Dachshund Rescue is expanding throughout the country and is in desperate need of help in each and every state except for CT, RI and MA(laws in those states will not let us have foster homes unless we are approved by the Dept. of Ag and their rules are too numerous to fulfill). If you would be interested in helping to save dachshund's lives, there are a number of ways you can help.
Fill out an Application to Become a Member
Fill out an Application to Become a Foster Parent

Fill out an Application to Adopt a Dachshund
Additional Information on the Adoption Process

View our Available Dachshunds
Sponsor a Dachshund - View our special need cases

Donate to help with ongoing and numerous expenses

Transport Dachshunds to foster and forever homes

Help A Senior - Read the touching story of Sir Edward
**If you haven't yet, please consider requesting to be put on our mailing list.
We send out monthly emails to let our supporters know exactly what we are up to and the areas in which we need help most.
Email aadrwebmaster@gmail.com to be added to our mailing list!
Click HERE for our most recent Email Update.


Pet My Wiener.com recently began a Tuesday Feature on their website called
Rescue Tuesday! Each Tuesday they feature a Rescue Dog and their first Feature
Dog was AADR's Bella7 (since Adopted!!) This week (June 4, 2013) they are
featuring Spark!

Also, PetMyWiener.com is proud to donate 5% of all sales to Dachshund Rescues
and other organizations helping underprivileged Dachshunds in need nationwide!
What an awesome opportunity to highlight one of our pups to Dachshund lovers!


See the feature
on Spark at:

http://www.petmywiener.com/
rescue-tuesdays-51t.aspx

SPARK HAS BEEN ADOPTED!!

"Spark gathering his toys and
getting ready for his forever home!"
ADOPTED!!!!

Please set GoodSearch as your Home Page and help us raise funds by simply using it to search and shop!
---
Looking For a Dachshund to Add to Your Family?
We have dogs that are not yet listed on the website. If we don't currently have "your" special dog, consider filling out an application anyway. We will process your application so you will be pre-approved when your special dog does come in. This way, you won't have to wait when you see the dachshund you want and he or she will be in your home before you know it!

If you don't see any dachshunds in your exact location, don't let that discourage you! We have members and supporters all over the country who allow us to have a wonderful volunteer transport system. We will make our best effort to work with you on getting that special dachshund as close to you as possible!

---

Dachshund Surrender

If you've come to our site because you believe you must surrender your dachshund, please click here for more information about how we can help you.
---
Donate a Thundershirt to AADR for anxious dachshunds! (Please order Size Small)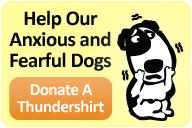 Visit Our New Cafepress Store
Featuring Unique Dachshund Gifts
---
---
For God so loved the world that he gave his only begotten Son, that who so ever believeth in him shall not perish, but have everlasting life.
Pet Guardian Angels of America,
a national pet rescue and adoption assistance service
also offering general and health related articles
and resources for all types of pets.
1-800-PetMeds