AADR is a Non-Profit
501(C3) that works
tirelessly with volunteers
to save homeless Dachshunds
and place them into loving forever
families.

Our Mission Statement
2015 Calendar are on Sale!



Our calendars have sold out for the past several years, so hurry today and reserve yours. Get one for a friend/family member too!



These are a great way to showcase our lovable Doxies and to support our cause!




If you are interested in purchasing a place on our calendar for
a Memorial photo, a banner, or a special date, see here.


(Molly wants to know if you have purchased your calendar?)
Entries for our 2015 Calendar Contest are CLOSED!

Not only do the Calendars help you keep track of all of those important dates, but they are a great way to help AADR raise funds to save more like Molly!

Help through You Caring!!

These could be the parents of many pet store puppies. Thankfully, their breeeding days are over, but don't they deserve a like their puppies got? Thankfully a breeder went out of business. Sometimes when that happens the breeding stock just gets dumped at an animal shelter. Generally they have substantial medical problems from years of neglect and over breeding. These are some of the lucky ones -- we were able to get them and thankfully, the breeder did provide for these guys and girls. However, they still required dentals, shots, spaying/neutering and lots of socialization. We can handle the socialization, but we need some help with all of their medical bills.


We are reaching out with a special YouCaring fundraiser to help us get all of these dogs vetted and moved on to foster homes so they can get to their forever homes!

Please click here for more info.
Tracker





Tracker has watched as many other dogs have been adopted. He was turned into a shelter with Otis who just recently got his forever home. Tracker is happy that his buddy got his home, now, it is his turn! Tracker is in a great foster, but, that is only a temporary home. He deserves a forever home of his own. He deserves a secure future where he can have a family of his own to love. Not sharing love with his foster buddies. Can you make room in your heart and home for Tracker? With his bud Otis, Tracker was left at a shelter by his previous family. Also like Otis, he was discovered in the shelter to be Heartworm positive - a potential death sentence for underfunded, over crowded shelters. However, Tracker also beat the odds when AADR was contacted about these two guys and just couldn't leave them there.

Tracker is a fun loving guy, loves strangers, kids and other dogs. He loves to play ball and will play fetch with you and bring it back, well most of the time! The way he acts it's hard to believe he's six, but that is what he was assessed to be, he could be a little younger, or just younger at heart like so many of us!

Tracker loves a lap and at night when things wind down, he's ready to settle on your lap for a nice nap. He would also love to share your bed but is just as happy sleeping in a doggie bed at night.

We can't say enough good things about his attitude; he's just a great guy! Help him over this last hurdle to find his forever home. While Tracker is doing excellent without Otis, if you should be interested in a pair, he and Otis got along great, but Tracker seems to get along with everybody!

Shop at amazon.com?
consider making your purchases through


to benefit our pups!
Prime members too!!
It is so easy and if you don't start at
smile.amazon.com
, Amazon will even
remind you! Is that not awesome! Same selection, same service!
It's almost too easy, why not try it!!

!Congratulations to these Pups who got Furever Homes!


Bella#11
Eden#2
Ranger
Ruby#9
Sam#3
Tyrone


Sammy is the Barksdogfor AADR.
You can see his story HERE.

Follow Sammy on
For the lastest AADR updates!
And now we're on Twitter too!




All American Dachshund Rescue is expanding throughout the country and is in desperate need of help in each and every state except for CT, RI and MA(laws in those states will not let us have foster homes unless we are approved by the Dept. of Ag and their rules are too numerous to fulfill). If you would be interested in helping to save dachshund's lives, there are a number of ways you can help.
Fill out an Application to Become a Member
Fill out an Application to Become a Foster Parent

Fill out an Application to Adopt a Dachshund
Additional Information on the Adoption Process

View our Available Dachshunds
Sponsor a Dachshund - View our special need cases

Donate to help with ongoing and numerous expenses

Transport Dachshunds to foster and forever homes

Help A Senior - Read the touching story of Sir Edward
**If you haven't yet, please consider requesting to be put on our mailing list.
We send out monthly emails to let our supporters know exactly what we are up to and the areas in which we need help most.
Email aadrwebmaster@gmail.com to be added to our mailing list!
Click HERE for our most recent Email Update.


Pet My Wiener.com recently began a Tuesday Feature on their website called
Rescue Tuesday! Each Tuesday they feature a Rescue Dog and their first Feature
Dog was AADR's Bella7 (since Adopted!!) This week (June 4, 2013) they are
featuring Spark!

Also, PetMyWiener.com is proud to donate 5% of all sales to Dachshund Rescues
and other organizations helping underprivileged Dachshunds in need nationwide!
What an awesome opportunity to highlight one of our pups to Dachshund lovers!


See the feature
on Spark at:

http://www.petmywiener.com/
rescue-tuesdays-51t.aspx

SPARK HAS BEEN ADOPTED!!

"Spark gathering his toys and
getting ready for his forever home!"
ADOPTED!!!!

Please set GoodSearch as your Home Page and help us raise funds by simply using it to search and shop!
---
Looking For a Dachshund to Add to Your Family?
We have dogs that are not yet listed on the website. If we don't currently have "your" special dog, consider filling out an application anyway. We will process your application so you will be pre-approved when your special dog does come in. This way, you won't have to wait when you see the dachshund you want and he or she will be in your home before you know it!

If you don't see any dachshunds in your exact location, don't let that discourage you! We have members and supporters all over the country who allow us to have a wonderful volunteer transport system. We will make our best effort to work with you on getting that special dachshund as close to you as possible!

---

Dachshund Surrender

If you've come to our site because you believe you must surrender your dachshund, please click here for more information about how we can help you.
---
Donate a Thundershirt to AADR for anxious dachshunds! (Please order Size Small)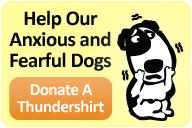 Visit Our New Cafepress Store
Featuring Unique Dachshund Gifts
---
---
For God so loved the world that he gave his only begotten Son, that who so ever believeth in him shall not perish, but have everlasting life.
Pet Guardian Angels of America,
a national pet rescue and adoption assistance service
also offering general and health related articles
and resources for all types of pets.
1-800-PetMeds