AADR is a non-profit 501(c)(3) volunteer based organization.
We work tirelessly to save homeless Dachshunds and place them into loving, forever families.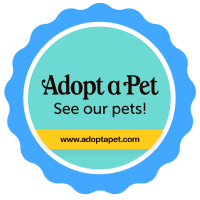 Each year, AADR creates a calendar celebrating this lovable, funny (and stubborn)
breed of dog who enrich our lives with their love!
The funds from the creation and sales helps our non-profit
rescue pay the bills associated with rescuing our furry friends.

Our calendars are perfect for your home, office and for gift giving!
Pre-Order Yours Here.





Congratulations to our 2022 photo contest
Cover Winner, Hunter James Hodgman!
Congratulations, also, to all of our photo contest
Runners-Up and Monthly Pin Up Pups!





We are now collecting donations for our fall online auction which will be held at BiddingForGood.com.
To Donate Items, visit our auction page by clicking here.
On the right hand side, pick Donate Now! Thanks, and the dogs are barking and dancing because of you!



The dogs below are hoping they will be in their forever homes soon!
Thanks for considering them for your forever friend!
(Click on the name banner or photo to see more info and to apply!)
Rory is a very sweet and loveable young dachshund. He loves to cuddle and will want all of the love when other dachshunds are involved in the cuddling. He needs to be fed separately and a slow feeder bowl helps him from being a piggy. He loves playing with the other dogs and cat and would benefit from a playmate(s).

Rory still has a good bit of puppy energy, but he does love TV time on the couch with his humans. If you can't find him, look for a balled-up blanket on the couch and he will be there, or napping "under" his dog bed. He sleeps soundly through the night.

Please continue reading for more info on this great little guy.


Our must haves for this sweet boy include:
- A fenced yard
- Another dog (female or submissive male) because he loves their company
- All children and adults must respect his space

With all this being stated, he's the sweetest and happiest Dachshund you'd ever meet. Give him a chance, won't you? We're certain he's perfect for someone special! Visit Rory's pet page to read all about him!




Blue came to us from SC when his owner could no longer care for him after his back surgery. Blue can walk with a bit of a wobble walk but we think he will benefit with PT and cold laser and acupuncture. We are going to start him on that ASAP but the adopter will have to keep that up to help him walk better and not have so much curve to his back.

- Blue has to have a fenced yard
- No big dogs or young small dogs that want to rough house
- No stairs or jumping and he CAN NOT get over weight
- No apartments or high rises
- Can be an only dog in a home where the owner is home a lot

Blue is a sweet sweet boy that loves attention and be where his owner is so it would be better if someone was home a lot but when left he is fine but will bark when you leave at first and then when you come home other than that he's a quiet little boy. We won't let him on the couch but make him stay in doggie beds on the floor and he's happy with that.

Because he had bladder stone surgery a couple years back he is on Science Diet CD dog food to prevent them from coming back again.

If you are considering Blue please reach out to his foster mom so she can explain his care and see if you are up to the challenge. You won't go wrong he's a wonderful little guy that just had a bad rap of IVDD and bladder stones but he's a very very loyal little boy that just wants to be loved. Read more about him, see more photos and fill out an adoption application for Loyal Blue by visiting his personal Pet Page here!

Apollo came from Western Kentucky when he was locked in a home for a month with 16 cats and open bags for dog and cat food left on the floor. He was taken to the local shelter and the cats went to rescue in Illinois. He didn't come with a name so we have given him this one. He still has his retained baby canines so he'll have a dental very soon to remove them and get a dental along with his neuter and a small hernia repaired.

Apollo is very sweet and he's getting more comfortable being in rescue and being around other dogs. He's still a little skittish around humans but he's getting better each day.

Our wish list for adorable little Apollo includes:

- A fenced yard - No apartments or high-rises
- Someone who is home a lot to help him with a potty schedule
- Another young cat or small young dog to continue helping him with socialization

Apollo is good with dogs, cats, and with Kids 10 years or older. Crate trained and making progress with house and leash training. Currently residing in Lansing, MI, additional transportation help is available.

We expect he'll not get much over 10 pounds and he really does have the cutest face! We just want him to go to a home to help him be the best pet he can be! Please visit his personal pet page here to get more information on Apollo!

Ava came from a shelter in Alabama where she was turned in as a stray. She is a very sweet girl and is just happy being where you are! We think she belonged to an older person who was able to be home with her all the time, but she is fine being home alone as long as there is another dog to keep her company.

Our must haves for this precious girl include:
- A fenced yard - No apartments or high-rises
- Another small adult dog to keep her company when you have to be gone or someone who is home a lot so she can follow you around

Ava has a little wobble when she walks, suggesting that she had a back injury that she has recovered from. She can only do a few stair steps and should NEVER be allowed to get overweight or be placed on furniture that she could jump off. As long as these instructions are followed, she will be fine.

Ava enjoys short walks around the neighborhood and loves everyone she meets! She does bark for a few minutes when you first leave her but quickly settles down in her bed and waits for your return. She is housebroken and will use a pee pad if left for extended periods. She is crate trained, but is such a good dog, she doesn't spend much time in a crate. At night, she sleeps quietly in her bed but would be happy sleeping with her people. And she rides well in the car, too.

See more photos and get more details about Ava by visiting her pet page here!

Lucy was found as a stray in Alabama, but she loves to be around people and does well with children over 10.

She is not comfortable in your lap or up on furniture but will be happy to play on the floor with you. Lucy loves to be petted and her ears scratched.

She is housebroken and walks well on a leash and will let you know when she needs to go out. She is not a barker at all except if she is out in the yard, she will come to the back door and bark once or twice to alert me she wants back inside.

Lucy gets along well with other dogs and is not defensive or aggressive with dogs she does not know when we are out for a walk. She needs a fenced yard as she likes to roam and relax in the grass.

Lucy is on medication for Cushing's Disease which will need to be continued for the rest of her life.

What we need for this little lady:- Fenced yard - Someone home a lot - Another dog in the home to keep her company - No apartments or high rises

If you can meet these requirements and give Lucy a loving forever home, fill out an application today! This sweet girl will be happy to take all the love you can give her! See more about Lucy on her Pet Page here!

Katie (5 months old) came in from East TN when her owners surrendered her because she was stressing their other dog out so much he was losing his fur with her wanting to play so much.

Oscar (2 years old) came from GA when his owner was pregnant and knew that she couldn't care for a baby and a playful dog.

When they both came into rescue we put them together for play dates and saw the beginning of a beautiful relationship that we don't want to split up. We are adopting them out together. Neither would ever be lonely. They LOVE each other and will play and play for hours. Can't go wrong with dogs who are best friends, will stay bonded, and will teach each other the good habits you train them.

Our must haves for Katie & Oscar are: - A Fenced yard attached to the home (this is not negotiable). - No apartments or high rises. - Would love a doggie door or a chance to get out frequently and play. - Understanding that these are two high-energy Dachshunds and you must be prepared to handle that.

You can "cut the cord" - the only entertainment you need is these two right here. So what do you say are you up to the challenge of adopting two very playful young dogs? You'll never be sorry you did! See more pictures & read more about them here!

Sammy is the Barksdog for AADR.
You can read his story HERE.
John 3:16
Follow us on Facebook
and Twitter!


Amazon reminds you: If you don't log on under it's amazonsmile link, they'll prompt you to!
---
Looking For a Dachshund to Add to Your Family?
AADR has dogs who are not listed on this site yet! If we don't currently have "your" special dog, consider filling out an application anyway. We will process your application so you will be pre-approved when your special dog does come in. This way, you won't have to wait when you see the dachshund you want and he or she will be in your home before you know it!

If you don't see any dachshunds in your exact location, don't let that discourage you! We have members and supporters all over the country who allow us to have a wonderful volunteer transport system. We will make our best effort to work with you on getting that special dachshund as close to you as possible!
---
Please set GoodSearch as your default search engine and
help us raise funds by simply using it to search and shop!


Instead of Googling, GoodSearch!
---
Donate a Thundershirt to AADR for anxious dachshunds! (Please order Size Small)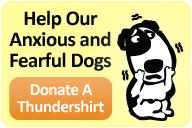 Visit Our New Cafepress Store featuring AADR Logo Items and Gifts
---

For God so loved the world that he gave his only begotten Son, that who so ever believeth in him shall not perish, but have everlasting life.