AADR is a non-profit 501(c)(3) volunteer based organization.
We work tirelessly to save homeless Dachshunds and place them into loving, forever families.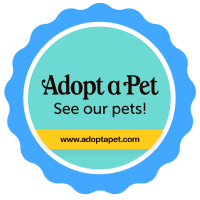 The dogs below are hoping they will be in their forever home soon!
Thanks for considering them for your forever friend!
(Click on the name banner or photo to see more info and to apply!)



Chance is nine year old girl who landed with AADR when a good samaritan stepped in to help her out of a bad situation. Chance is a perfect dog for an active person— she loves going on walks, hikes, helping out in the garden, exploring in a fenced in yard, and sunbathing. She does all of these things even though she is blind (SARDS)! While Chance enjoys all of her activities, there's nothing she loves more than being with her people. She's a total cuddle and a great pal to curl up on the couch with to watch a movie on a rainy day. Chance is currently in a home with two other dogs and a person who works from home (prior to the virus pandemic, as well). This environment is ideal for Chance, as she does need the security that comes with the company of the other dogs and a person. When her foster mom does need to leave Chance at home unsupervised for short periods of time, Chance hangs out in a crate but dose not like the crate and will cry until foster mom comes home and let her out. At night, Chance is happy to sleep where ever she has a cozy blanket to burrow into— lately, she has been sleeping on the living room couch at night. And Chance sleeps well because she is so busy during the day! Chance is goofiest and sweetest pup and if she sounds like a good fit for you, please reach out to the email address listed above with specific questions.

Chance's wish list includes:
- A fenced yard so she can safely explore - No apartments
- Another dog to keep her company when you aren't there
- Preferably someone that's home a lot because she loves her humans


If you can look past her blindness and see the wonderful girl she is, then you need to put in an application right away because you won't find a more perfect dog than Chance! See more photos and read more about Chance on her personal pet page here!

Sugar came from a shelter in Northern Alabama, where she was taken when found as a stray.

Our wish list for this beautiful girl includes:
- A fenced yard
- No apartments
- Another dog to cuddle and play with
- Someone who is home a lot because she loves people

Sugar lives up to her name as she is the sweetest little girl!

She is hand-shy so someone had beaten her and we can't figure out why because she's so sweet, no trouble, and minds very well. So why?!

We and out vet are guessing what she is mixed with, but what we can tell you is she has a long body, loves to give kisses, and loves to be cuddled under a blanket. Now doesn't that sound like a dachshund?

Don't worry about your side of the couch or when you are not in your chair because she'll keep it warm for you but will kindly move when you ask her too. She also is happy to sleep on the couch at night so you can have the bed all to yourself.

She does have a bad right front leg that has nerve damage from some kind of traumatic accident or beating. We are going to do physical therapy and put her in a brace to see if that will help her to walk on it. If that is not successful (the specialist is not real hopeful), then we'll have to amputate.

We'll keep her bio updated, but please don't let that stop you from adopting her, she is so worth it and she gets along just fine not using it! See more photos and read more about her on Sugar's pet page here!




Amber came in with another dog as strays from East Tennessee. Requirements for Miss Amber include:
- Must have a fenced yard
- No apartments
- Must have another dog to keep her company if you have to be out of the house

Amber is a sweet, friendly girl and just loves attention. She loves to play some with the other younger foster dogs but she's also ready to lay with her belly to the sun and snooze. If you are looking for a laid-back little girl with a beautiful personality then you've found the right girl. Please email foster dad for more info. Get contact info, read more about her, and see additional photos of Amber, here!

Bama came from Northern Alabama when the family could no longer care for him.

Our wish list for this sweet boy includes:
- A fenced yard
- No apartments
- Another adult dog to keep him company if you have to be gone
- Well-mannered children who respect a dog's space

If we had to describe Bama in one word, it would be "friendly"!

He loves to meet people and will greet you with a tail wag. He does very well with other dogs but will bark if other dogs start the concert.

He just had a dental and did not lose any teeth, and he's at a perfect weight.

Bama loves lap time and cuddles on the couch but he'll also follow you around the fenced yard. If you do not have a fenced yard please do not ask if we'll make an exception, as we will not. Since his family gave him up we feel he deserves a lasting forever safe home. You can't go wrong with Bama if you are looking to add a new dog to your pack! See more photos of Bama and fill out an adoption application on his pet page, here!
Sammy is the Barksdog for AADR.
You can read his story HERE.
John 3:16
Follow us on Facebook
and Twitter!

Shop online on amazon.com?

Consider enrolling in Amazon Smile
Just sign up & set us as your charity!
Prime members can sign up, too!
Amazon reminds you: If you don't log on under it's amazonsmile link, they'll prompt you to!
---
Looking For a Dachshund to Add to Your Family?
AADR has dogs who are not listed on this site yet! If we don't currently have "your" special dog, consider filling out an application anyway. We will process your application so you will be pre-approved when your special dog does come in. This way, you won't have to wait when you see the dachshund you want and he or she will be in your home before you know it!

If you don't see any dachshunds in your exact location, don't let that discourage you! We have members and supporters all over the country who allow us to have a wonderful volunteer transport system. We will make our best effort to work with you on getting that special dachshund as close to you as possible!
---
Please set GoodSearch as your default search engine and
help us raise funds by simply using it to search and shop!


Instead of Googling, GoodSearch!
---
Donate a Thundershirt to AADR for anxious dachshunds! (Please order Size Small)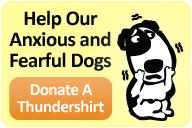 Visit Our New Cafepress Store!
Featuring AADR Logo Items and Gifts
---

For God so loved the world that he gave his only begotten Son, that who so ever believeth in him shall not perish, but have everlasting life.