AADR is a non-profit 501(c)(3) volunteer based organization.
We work tirelessly to save homeless Dachshunds and place them into loving, forever families.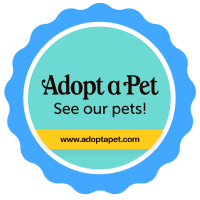 The dogs below are hoping they will be in their forever home soon!
Thanks for considering them for your forever friend!
(Click on the name banner or photo to see more info and to apply!)



Oscar was adopted 2.5 yrs ago and returned to us in May due to the fact that he went down in the back. His previous owners were educated about dachshunds' weight and the risk of stairs but still allowed him to do stairs and get 6 pounds overweight. He is now back down to 13 pounds.

Our must-haves for this sweet boy include:
- A fenced yard
- CANNOT do stairs/steps - No jumping or climbing
- Another dog to keep him company if you have to be out of the house
- His weight maintained at 13-14 pounds for his back's sake
- No apartments or high rise apartments or condos

Oscar is only going to PT now once a week and only to strengthen his muscles even more in his recovery. Don't think he can't run because he can keep up with the best of them that's way he has to have a fence yard. He loves kids, people and attention. If you are home a lot he would be well as an only dog. He is the major toy destroyer. He loves to go for short walks and doesn't pull on the leash. Oscar will always walk with a bit of a wobble walk but it only adds to his charm. PLEASE GIVE HIM A CHANCE AT A LASTING HOME.

If you are looking for a project but also want a sweet companion, please consider adopting Oscar, you won't be sorry! Fill out an adoption application and see more about Oscar, including a short video, by visiting his personal pet page here!

Chipper is a sweet, sweet boy! Chipper came from a shelter in East Tennessee where his owners dumped him. He came into rescue at a whopping 31 pounds. We've helped him lose 8 pounds but he needs to lose about 7 more pounds. While doing his vetting it was discovered he has Cushing's Disease and will need to be on Vetoryl for this condition. Just one pill a day, no big deal.

Our wish list for him includes:
- No apartments or high rises - A fenced yard is preferred
- Another dog his age to keep him company if you have to leave the house
- Aware that the medications will cost about $40.00 per month



Mikey came from East Tennessee when his owner could no longer care for him. He has suffered some from years of neglect.... His teeth were neglected, he has dry eyes that may need medications for the rest of his life, and he's on special kidney care food BUT he is the kindest, gentlest, most laid-back dog you could ask for!

He just goes with the flow. He doesn't even get excited when his meal is served, but he sure likes to eat it! At first, he didn't like dog food (he had been fed people food) but he has come to realize that he's not going to get people food again and started eating his softened dog food, and now he chows it down.

Though he is really chill, we did catch him playing a little with one of our other fosters the other day.

While he is so laid-back, our wishes for him are:
- Another low-key smaller dog to keep him company if you are out
- No apartments or high rises - fenced yard

If you are looking for a companion for your dog or dog savvy cats, then he is for you. Not demanding, laid-back, will go for slow walks… this is the guy you've been looking for! See more about Mikey and fill out an Adoption Application here on his personal Pet Page!
Sammy is the Barksdog for AADR.
You can read his story HERE.
John 3:16
Follow us on Facebook
and Twitter!

Shop online on amazon.com?

Consider enrolling in Amazon Smile
Just sign up & set us as your charity!
Prime members can sign up, too!
Amazon reminds you: If you don't log on under it's amazonsmile link, they'll prompt you to!
---
Looking For a Dachshund to Add to Your Family?
AADR has dogs who are not listed on this site yet! If we don't currently have "your" special dog, consider filling out an application anyway. We will process your application so you will be pre-approved when your special dog does come in. This way, you won't have to wait when you see the dachshund you want and he or she will be in your home before you know it!

If you don't see any dachshunds in your exact location, don't let that discourage you! We have members and supporters all over the country who allow us to have a wonderful volunteer transport system. We will make our best effort to work with you on getting that special dachshund as close to you as possible!
---
Please set GoodSearch as your default search engine and
help us raise funds by simply using it to search and shop!


Instead of Googling, GoodSearch!
---
Donate a Thundershirt to AADR for anxious dachshunds! (Please order Size Small)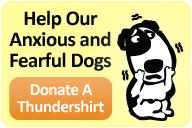 Visit Our New Cafepress Store!
Featuring AADR Logo Items and Gifts
---

For God so loved the world that he gave his only begotten Son, that who so ever believeth in him shall not perish, but have everlasting life.