AADR is a non-profit 501(c)(3) volunteer based organization.
We work tirelessly to save homeless Dachshunds and place them into loving, forever families.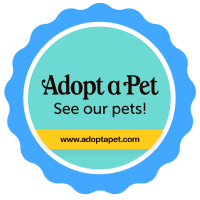 With your help, each year, AADR prints a unique, professional quality 11" x 8" calendar featuring
monthly photo contest winning Dachshunds and monthly pages with date boxes that provide
plenty of space to note important reminders.


Cover & Photo Contest: May 1st - June 15th, submit your photo(s) that could win the cover, pin-up pages or Runners-Up!
Purchase your chance(s) and submit your photo(s) by clicking Here!
Calendar Elements: See above for element examples, which include date boxes, date/photo boxes, and banners.

Purchase your Calendar Elements by clicking here!

The dogs below are hoping they will be in their forever home soon!
Thanks for considering them for your forever friend!
(Click on the name banner or photo to see more info and to apply!)



Sophie came to us from Eastern Tennessee when her owner passed away and she was taken to the humane shelter. She does have a skin issue that we are clearing up but other than that she's a great girl with a lot of love to give!

Our must haves for this darling girl include:

- A fenced yard
- Can be an only dog since she wants all the attention
- Someone who is home a lot as her previous owner was
- Continuing to work with her on her skin issues and maintaining her healthy weight
- No apartment or high rises
- Someone who LOVES to cuddle

This little girl doesn't really understand what has happened and she's so very sweet! If you are looking for a soon to be senior, then please consider her as she'll give you all the love and devotion she has!

Please read more about Sophie and see more photos on her personal pet page.

You may also fill out an application or contact her foster mom for more information by accessing Sophie's page.

Riley came from New York when his owner had to move and the rental didn't accept pets. He'd been feeling a bit puny because he caught a slight infection from his dental. He was on antibiotics and his foster dad can already tell that Riley is a perfect gentleman!! Riley gets along with just about anyone or any other dog. We don't know about cats, but his temperament suggests that he will get along with anyone else who attempts to get along with him.

Riley loves being with people! He wants to cuddle in a chair, recliner, or the big bed. What a sweet, sweet boy! He will make a wonderful addition to any family!

Our must haves for handsome Riley include:
- A fenced yard
- Another small dog for him to cuddle with or for company if you are out and about
- No apartments or high rises
- Might be best if you or someone is home more as he does love his people

Riley is a very calm, laid-back boy choosing to chill while other pups are running about. Give him a bed and feed him two squares and he's a happy boy. No small children, neither your children or grandchildren, as the running and screaming might be too much for him.

Will you be the lucky family to welcome Riley? Please read more about him and see additional photos on Riley's personal pet page. You can also access contact informataion for Riley's foster dad as well as fill out an adoption application from Riley's page.

Ren came back to us from Nebraska due to no fault of his own. We believe him to be a Dachshund-Black Mouth Cur mix.

Our must-haves for handsome Ren include:

- A large fenced yard
- Someone who is home a lot, not just during the pandemic
- No apartments or high rises for this boy
- Kids over 10 years old, he loves to play and run
- No cats or rodents
- No crating, he's never been in a crate but will travel in one to his new forever home
- Big and small dog siblings would be just fine

Ren is timid at first and takes a little time to warm up but when he does, he's your best friend. And he loves to be out in the yard with you or your kids playing ball or just running in circles! He was with a couple of small dogs and did fine, and he played with a medium sized dog too. He needs to lose a couple pounds to be at his ideal weight; we like to see a well defined waist on our dogs.

Ren likes to chill in the evenings next to you on the couch, snoozing while you watch TV. Can't beat a loyal friend like that now, can you?

If you are looking for a medium-sized dog and one that will be loyal to the end, then please consider Ren... he won't disappoint you! Visit his personal Pet Page to get additional info., and fill out an adoption application here.



Blue came to us from SC when his owner could no longer care for him after his back surgery. Blue can walk with a bit of a wobble walk but we think he will benefit with PT and cold laser and acupuncture. We are going to start him on that ASAP but the adopter will have to keep that up to help him walk better and not have so much curve to his back.

- Blue has to have a fenced yard
- No big dogs or young small dogs that want to rough house
- No stairs or jumping and he CAN NOT get over weight
- No apartments or high rises
- Can be an only dog in a home where the owner is home a lot

Blue is a sweet sweet boy that loves attention and be where his owner is so it would be better if someone was home a lot but when left he is fine but will bark when you leave at first and then when you come home other than that he's a quiet little boy. We won't let him on the couch but make him stay in doggie beds on the floor and he's happy with that.

Because he had bladder stone surgery a couple years back he is on Science Diet CD dog food to prevent them from coming back again.

If you are considering Blue please reach out to his foster mom so she can explain his care and see if you are up to the challenge. You won't go wrong he's a wonderful little guy that just had a bad rap of IVDD and bladder stones but he's a very very loyal little boy that just wants to be loved. Read more about him, see more photos and fill out an adoption application for Loyal Blue by visiti his personal Pet Page here!

Daisy has been returned to our rescue from her owner who could no longer care for her. This sweet little girl is again looking for a Furever Home due to no fault of her own.

Daisy doesn't know how to use the doggie door - we are working on it, but she has mastered the ramp in her foster home.

Daisy gets along with the cats and other Dachshunds in her foster home and even has been caught cuddling with one of them.

As long as Daisy is kept on a schedule, she hasn't had any potty accidents in the house. You can call Daisy and she will go out when you open the door for her.

This little girl is good on walks on a leash and she loves to scope out the fenced yard (at her age she isn't doing much running, haha). Ms. Daisy does have a few pounds she could lose and walking or exploring the yard will help her with this.

Daisy's favorite place to be is next to her human under the blanket. She is the best snuggle bug and all she wants is her very own Furever Home!

Our must-haves for this beautiful girl include: - Another small dog to cuddle with
- No children under the age of 7 years old - No aptartments or high rises

By the way, yes, her ear sticks up like that all the time! And, she is missing all her teeth so her little tongue hangs out. But ain't she cute!?! We do soften her hard food and she eats it up with no problem. And, no dentals in her future!

If you are considering Daisy for your best friend, you won't go wrong with her. What a sweetie! See more photos and get additional information about Daisy on her personal Pet Page, here!

A few words from Arnie aka the "Big Guy":

When I first came to AADR I was scared and shy and not very social. I am a little scared of new situations but not snappy at all. Since being in my foster home, I have really become part of the pack. They have dogs as little as me and as large as a Golden Retriever and a Shepard. Cats, well let's just say I'm not fond of them but I do well with them.

I don't mind the crate, but I'd rather not be in one. I'm 80% house broken. (No one should say a dog is 100% housebroken because accdidents may happen during the transition to my new home.)

I am looking for my forever where I will be loved and well taken care of, not just a pet but a family member. Please see more photos, continue to read about me and see my original bio by visiting my Pet Page here. Hope to hear from you soon!

AADR must haves for cutie pie Arnie include: - A fenced yard - No children under the age of 12 years - No apartments or high rises (this is firm)

We believe Arnie would be happiest in an adult-only home or with older children who understand that they must be very gentle and patient with him. Arnie is learning to walk on a leash and has made excellent progress. He is still not a fan of leash walks so he will need a securely fenced yard. A dog door will help him with his house training. Another friendly dog would help him get over his timidity.


Sammy is the Barksdog for AADR.
You can read his story HERE.
John 3:16
Follow us on Facebook
and Twitter!

Shop online on amazon.com?
Consider enrolling in Amazon Smile - Just sign up & set us as your charity!
Amazon reminds you: If you don't log on under it's amazonsmile link, they'll prompt you to!
---
Looking For a Dachshund to Add to Your Family?
AADR has dogs who are not listed on this site yet! If we don't currently have "your" special dog, consider filling out an application anyway. We will process your application so you will be pre-approved when your special dog does come in. This way, you won't have to wait when you see the dachshund you want and he or she will be in your home before you know it!

If you don't see any dachshunds in your exact location, don't let that discourage you! We have members and supporters all over the country who allow us to have a wonderful volunteer transport system. We will make our best effort to work with you on getting that special dachshund as close to you as possible!
---
Please set GoodSearch as your default search engine and
help us raise funds by simply using it to search and shop!


Instead of Googling, GoodSearch!
---
Donate a Thundershirt to AADR for anxious dachshunds! (Please order Size Small)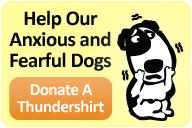 Visit Our New Cafepress Store featuring AADR Logo Items and Gifts
---

For God so loved the world that he gave his only begotten Son, that who so ever believeth in him shall not perish, but have everlasting life.