AADR is a non-profit 501(c)(3) volunteer based organization.
We work tirelessly to save homeless Dachshunds and place them into loving, forever families.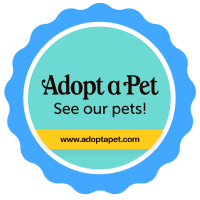 Entries for Calendar Elements have been extended to July 15th! Click here!
Pre-order 2023 Calendars by clicking here!

The dogs below are hoping they will be in their forever homes soon!
Thanks for considering them for your forever friend!
(Click on the name banner or photo to see more info and to apply!)
Aaron came from a breeder when they wanted to retire him. He was scared when he first came into rescue but as time has gone on and he's watched the other dogs, he's become friendly and allows himself to be picked up and petted when you are in a sitting position. He now has free run of the areas of the house that the other dogs are in as well.

He LOVES attention and loves belly rubs. He uses the doggie door all the time and is seen many times just strolling the fenced in yard. This boy is a KEEPER!!!

Keep in mind he is a breeder dog and he's going to need time and patience to learn to be a pet. He's started down that road and is doing very very well, he'll repay you 10 times over in love and devotion.

Our must haves for handsome Aaron include:
- Another small, adult dog to keep him company when you are gone and to learn from
- A fenced yard
- No apartment, high-rises, or condos
- Someone who is home a lot and who is willing to give him time and love to be the wonderful pet he was meant to be

Aaron is being fed soft food due to the loss of a lot of teeth but is doing just fine with that. This little boy is a pure joy to foster, he gets along with the other dogs and loves lap time and belly rubs. He also has a beautiful full soft coat! If you are interested in him, please contact his foster mom and she'll fill you in on everything pertaining to this sweet boy. See more photos and information by visiting Aaron's pet page, here!



Sawyer came from SC when he was surrendered to us because the owner had gotten him to be a companion for their dog and unfortunately their dog picked on Sawyer so it was best to re-home him.

This little guy is a hoot and all he wants to do is play and play and play but foster mom doesn't have any dogs that want to play with him so he has to play by himself with toys or sleep on foster mom's lap but he sure is getting bored. He has only been with us a couple days but we will post another update as we learn more about him but for now we wanted to get him listed.

IF you have no experience with a DEAF dog then please consider scrolling on past him. They require patience and possibly someone to teach them sign language. But right now we know he's just a sweet puppy that's looking for a family to love him because he has a lot of love to give.

MUST HAVES for Sawyer:
- Someone with experience with deaf dogs.
- Another small young dog to play with
- No apts or condos or high-rises
- Fenced yard attached to your home is a MUST

Please read more about him and feel free to contact his foster mom for more details by visiting his personal pet page, here!



Rosie was surrendered by a family in Tennesse who had some life changes that didn't include her.

This little girl (well she will be when she loses her weight) is super, super sweet and friendly! She came in here like she was the foster mom's long lost friend. She doesn't know a stranger and is fine with other small dogs. She has had no accidents in the house, goes out gladly when asked.

Our must haves for adorable Rosie include:
- A fenced yard
- Someone who is looking to adopt a sweet, senior female
- Another small buddy for her to pal around with
- No apartments, high-rises, or condos

If you keep a blanket in a wire crate she'll go in and work until she has herself completely covered and then snooze away. She does snore some too!

Read more details about Rosie and make her yours by visiting her pet page, here!

Lucy was surrendered by her owners in Tennessee when they fell on hard times and had to move in with relatives that would not let them bring her with them.

Lucy loves to be around people and does well with children over 10 years of age. She loves her squeaky toys and loves to play. She will run after the toy when you throw it but rarely brings it back. Lucy loves to be petted and have her ears scratched. She is housebroken and will even let you know when she needs to go out by barking, and she walks well on a leash. She gets along well with other dogs and will curl up with all of my three dachshunds and sleep. Lucy needs a fenced yard as she likes to roam and relax in the grass. She is a "digger" and I have a few holes in my yard to prove it.

Our must haves for adorable Lucy include:
- A fenced yard
- Someone who is home a lot or another dog to keep her company
- No apartments, high-rises, or condos
- Someone who is willing to continue to help her lose the extra weight that she put on due to getting people food

She is on medication for Cushing's Disease which will be need to be continued for the rest of her life. She has been on a diet and has lost almost 3 pounds. She runs and plays like a dog much younger than her stated age.

This sweet girl will make a wonderful pet! See more about Lucy and fill out an adoption application by visiting her personal Pet Page, here!

Sammy is the Barksdog for AADR.
You can read his story HERE.
John 3:16
Follow us on Facebook
and Twitter!

---
Looking For a Dachshund to Add to Your Family?
AADR has dogs who are not listed on this site yet! If we don't currently have "your" special dog, consider filling out an application anyway.
We will process your application so you will be pre-approved when your special dog does come in. This way, you won't have to wait when you
see the dachshund you want and he or she will be in your home before you know it!

If you don't see any dachshunds in your exact location, don't let that discourage you! We have members and supporters all over the
country who allow us to have a wonderful volunteer transport system.
We will make our best effort to work with you on getting that special dachshund as close to you as possible!
---
Please set GoodSearch as your default search engine and
help us raise funds by simply using it to search and shop!


Instead of Googling, GoodSearch!
---
Donate a Thundershirt to AADR for anxious dachshunds! (Please order Size Small)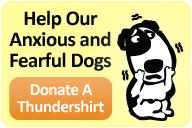 Visit Our New Cafepress Store featuring AADR Logo Items and Gifts
---

For God so loved the world that he gave his only begotten Son, that who so ever believeth in him shall not perish, but have everlasting life.