AADR is a non-profit 501(c)(3) volunteer based organization.
We work tirelessly to save homeless Dachshunds and place them into loving, forever families.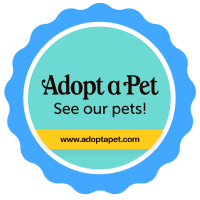 They really, really need you!
Click below to help:
Transportation Volunteer/Member Application
Foster Home Volunteer/Member Application



The dogs below are hoping they will be in their forever homes soon!
Thanks for considering them for your forever friend!


Cody is becoming quite the little gentleman. Even though we can only imagine what he has been through, in true Dachshund character he has shown himself to be very resilient, clever and resourceful, and 100% ready to be a great companion. He is working daily on learning his commands and breaking some long time bad habits. Think of him as a puppy with nine years of negative times that need to be replaced with only positive experiences and lots and lots of love as he is just opening up and showing how affectionate he is. He has made lots of four legged pals and does well with other dogs as long as there is no food to compete for. He is definitely an alpha personality and will try to train you too! He does very well in the car and loves going to the park and to the dog store. He does have separation anxiety but is learning a little each day to be able to cope for short times without his person. I think he would be happiest to find his furever home with people who understand this and will give him tons of loving positive encouragement. Cody's history story is going to make you sad and angry at the same time, so please read his original bio on his Pet Page - link below.

Our must-haves for adorable Cody include:

A home where he'll be an only dog and treated like a king
A fenced yard is preferred but he can go to a family that walks and potties on a leash because off leash he would be GONE!
Someone who either works from home or is newly retired
A home with no shared walls in case he decides to bark while you are away

Cody is a sweet, sweet dog, highly food motivated, and he loves to lay in a doggie bed. He doesn't demand to be in the Big Bed but if you want to, he's willing and able.

We just want him to forget his past and have nothing but sunny skies from here on out, can you help this boy out? Please read more about him and fill out an adoption application by visiting Cody's pet page, here!

Summer is an owner surrender. Her family could no longer take care of her and she was surrendered to the rescue. At that time the rescue was unaware that Summer had Cushing's Disease (a condition where a dog's body produces too much of the steroid hormone, cortisol). With this diagnosis, Summer will need to be on Vetoryl for her remaining years. Summer is looking for a furever home to live out her golden years. One that will love her and give lots of belly rubs. She is a very sweet and loving little, dilute red short hair old lady that likes to sleep her day away. She loves to go outside and putter around in the yard so a fenced yard is a must. Summer would be just fine as an only dog, that way she would get all the attention.She is house, crate and leash trained.Our must-haves for sweet Summer include:

A fenced yard
Someone who works from home or a stay-at-home person
No apartments, condos, or high-rises




Kali came to us as an owner surrender from a shelter in Maury County, Tennessee. A Good Samaritan took her for a few months and got herup to date on vaccines, and Kali was diagnosed with Cushing's Syndrome. Kali is stable on her dose of Vetoryl and at goal weight, and she does not disp

lay symptoms of Cushing's at this time. The Good Samaritan and her husband work overnight shifts, so they felt she deserved a home where she is not crated for long hours.

She was instantly accepted by all members of the "pack" of three other female dachshunds at her foster home. This little girl is a beauty and so very sweet! She loves to be petted and will happily sit on your lap for hours. Some lucky family will fall in love with her immediately!

She loves her squeaky toys and found the toy box right away!

Kali eats very fast, and a slow feeder bowl is recommended to avoid aspirating kibble when she eats.

Our must-haves for adorable Kali include:

A fenced yard
A family who is not away from her for long periods of time
A family with lots of love as she is a very sweet and affectionate dog. She is very friendly and accepting of new people coming into the foster home.
No apartments, condos, or high-rises

Kali learned the access to the backyard quickly. She will walk on a leash very well. She is housebroken, but it is best to take her out on a schedule. She sleeps in an open crate at night or in the Big Bed with her sisters. Kali rides well in the car.

If you think you are the one for this beautiful and sweet girl, please fill out an online adoption application. Once we talk to your vet for a reference, we'll then be calling you to see if you would be a good fit for this adorable pup.
Please read more about her and see more of her character on her pet page, here!



Sammy is the Barksdog for AADR.
You can read his story HERE.
John 3:16
Follow us on Facebook
and Twitter!

---
Looking For a Dachshund to Add to Your Family?
AADR has dogs who are not listed on this site yet! If we don't currently have "your" special dog, consider filling out an application anyway.
We will process your application so you will be pre-approved when your special dog does come in. This way, you won't have to wait when you
see the dachshund you want and he or she will be in your home before you know it!

If you don't see any dachshunds in your exact location, don't let that discourage you! We have members and supporters all over the
country who allow us to have a wonderful volunteer transport system.
We will make our best effort to work with you on getting that special dachshund as close to you as possible!
---
Please set GoodSearch as your default search engine and
help us raise funds by simply using it to search and shop!


Instead of Googling, GoodSearch!
---
Donate a Thundershirt to AADR for anxious dachshunds! (Please order Size Small)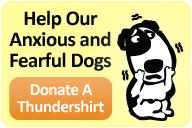 Visit Our New Cafepress Store featuring AADR Logo Items and Gifts
---

For God so loved the world that he gave his only begotten Son, that who so ever believeth in him shall not perish, but have everlasting life.