AADR is a non-profit 501(c)(3) volunteer based organization.
We work tirelessly to save homeless Dachshunds and place them into loving, forever families.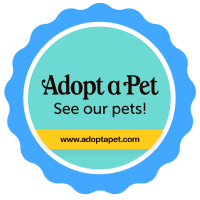 It's that time of year again. Let's get our 2024 Calendar started!
Both links will take you to Cognito Forms to enter and to purchase via PayPal.
Calendar Elements Calendar Cover Contest
Click here to Pre-Order your 2024 Calendars via PayPal


The dogs below are hoping they will be in their forever homes soon!
Thanks for considering them for your forever friend!

Clark came to AADR from another small breed rescue after being found as a stray in Middle Tennessee.


We believe he was a breeder dog and the owner didn't take very good care of this boy. Clark just wants a soft bed and a good meal. He loves attention but is NOT needy and demanding. He's very sweet and low key. Clark gets along with all the other fosters in the foster home, but we think cats would be a no-no.

Clark is a friendly little guy! Sometimes he does a little grumble when you pick him up, but it's not a mean thing. He's just talkin'. During his medical exam, we did find what was either an old injury to his left hip or arthritis, so we have him on a joint supplement that will go with him when he gets adopted (just half a pill every other day - no big deal!). We are feeding Clark a good amount of food to see if he can gain a bit of the weight he needs. He probably was not getting the best or enough food before coming to rescue. Another thing about Clark: he walks in circles to go potty, which is a sign he had been living on wire so the feces can fall through.

We have promised this little one only the sweet life from here on out. Can you be a part of that?

Our must-haves for sweet, little Clark include:

A fenced yard
Someone who is home a lot as he loves being with his people
He can be an only dog or have another small adult/senior dog to pal around with
No apartments, high-rises, or condos

It doesn't matter what state you're in, we'll help with transport any place east of the Mississippi River! You can read more details and see additional photos of Clark by visiting his pet page, here!




Looking for an adopter in a Southern state

Are you looking for a cuddle buddy and devoted companion who will add total JOY to your life? Here she is, Adorable Amazing Allie! She has nailed being a part-time model, professional nap taker, and full-time sweetheart! Allie was living in Arkansas when her Dad passed away, and her Mom had to move and go back to work, so Allie was tearfully surrendered to rescue. Allie has obviously been loved and adored in her past life. We want that again for her. Are you that caring adopter who wants a loyal shadow following you from room to room or dog bed to dog bed? Why not apply now?

Our wishes for sweet Allie include:

Someone who is home a lot to give her the attention she adores.
She wants to be an ONLY dog.
A fenced yard would be nice, but a lanai would be fine too
Allie is not a barker, so apartments, condos, or shared walls are okay.

Double Dapple Doxies are cuter than cute, but sadly often have vision and hearing loss due to the Double Dapple gene. Don't let those limitations stop you from adopting this total lovebug!

Reach out to Allie's foster mom if you have any questions at meg1709@comcast.net. She can't wait to tell you how special this little girl is! BTW, there is transport help available to get Allie to her next forever home in the South. Will that be yours? Please read more about Allie and see addtional pictures by going to her Personal Pet Page, here!

Bella is a retired breeder dog who's only 5 years young. She has to learn to trust you so she can take a bit to warm up, but she's enjoying a nice bed and good food so far. Look at those beautiful eyes; aren't they gorgeous? She is fine with small male dogs but does not like female dogs, so if you have a male dog and are thinking about getting a companion for him, here is your chance.

Our must-haves for beautiful Bella include:

A fenced yard
Someone with patience who will give her the time she needs to be the pet she was meant to be
No apartments, high-rises, or condos
Preferably someone who is home more often than not

If you meet all these requirements, please see more photo, get additional information and fill out our online adoption application, here. Remember, she has to fit into your lifestyle because we want what is best for her.


Sammy is the Barksdog for AADR.
You can read his story HERE.
John 3:16
Follow us on Facebook
and Twitter!

---
Looking For a Dachshund to Add to Your Family?
AADR has dogs who are not listed on this site yet! If we don't currently have "your" special dog, consider filling out an application anyway.
We will process your application so you will be pre-approved when your special dog does come in. This way, you won't have to wait when you
see the dachshund you want and he or she will be in your home before you know it!

If you don't see any dachshunds in your exact location, don't let that discourage you! We have members and supporters all over the
country who allow us to have a wonderful volunteer transport system.
We will make our best effort to work with you on getting that special dachshund as close to you as possible!
---
Please set GoodSearch as your default search engine and
help us raise funds by simply using it to search and shop!


Instead of Googling, GoodSearch!
---
Donate a Thundershirt to AADR for anxious dachshunds! (Please order Size Small)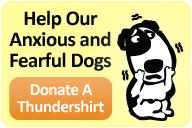 Visit Our New Cafepress Store featuring AADR Logo Items and Gifts
---

For God so loved the world that he gave his only begotten Son, that who so ever believeth in him shall not perish, but have everlasting life.