AADR is a non-profit 501(c)(3) volunteer based organization.
We work tirelessly to save homeless Dachshunds and place them into loving, forever families.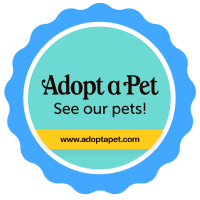 CLICK HERE TO DONATE UNTIL SUNDAY, 12/5/21 11:59 P.M. CST!





THANK YOU - CALENDARS ARE SOLD OUT!!!



The dogs below are hoping they will be in their forever homes soon!
Thanks for considering them for your forever friend!
(Click on the name banner or photo to see more info and to apply!)
Shirley is about the sweetest and lowest maintenance dog you could find! She was pulled from a shelter in Alabama when AADR rescued her. We will never know what this precious girl went through in her past. When she first came to us, Shirley was so scared of being picked up that she braced and ducked when you reached down to pet her. But her trust and confidence came fast and built daily. After a week, she was following us around and giving us kisses. She now even rolls over for a belly rub. Her tail is always wagging to greet you.

Shirley gets along great with other dogs, big and small. She knows how to use a doggy door but also lets you know if she needs to go out. Shirley sleeps as long as you want in the mornings without a peep, rarely barks, and goes out and comes right back in after using the bathroom. She is fine with full run of the house at her foster home.

Shirley was overweight when we got her, so her new home will need to monitor her food intake.

She is the perfect companion for an older couple or single person. She is low energy but does have a precious playful side with other small dogs. She would do best in a calm household with no small children.

Shirley wants to be loved, give kisses, feel safe, and be spoiled!

Shirley's dream home would consist of:

- A fenced yard a MUST
- A warm lap to sit in
- Another dog would be great, but is not a must IF you are home a LOT
- Someone who is gentle and patient to help her through her fears
- No apartments or high-rises
- No small children

Visit Shirley's pet page to see more photos and to read more about her, here!

Louise is a standard Chiweenie who was found at a shelter in North Alabama after one of her owners passed away and the family surrendered her and 3 other dogs. She is absolutely the sweetest dog ever! She loves to be around people and does well with children over 10 years old. We are working on use of a ramp so she can get up on the couch.

Louise loves to be petted and have her ears scratched. She is very housebroken and walks well on a leash - she will even let you know when she needs to go out! She gets along well with other dogs and is not defensive or aggressive with dogs that she does not know when we are out for a walk. She needs a fenced yard as she likes to run, roam, and relax in the grass.

This little one is on metabolic food for weight loss and has lost almost 5 pounds. She will need to continue with her diet until she reaches her healthy weight of approximately 15 pounds. She is more active every day as she continues to lose weight. Louise loves green beans as a treat, and will happily eat then right from the can or cooked fresh ones.

This sweet girl is such a happy girl! She doesn't just wag her tail; she wags her whole body!

The MUST HAVES for Louise are:

- A fenced yard- A warm lap to sit in- Another dog would be great, but is not a must IF you are home a LOT- Someone who is gentle and patient to help her through her fears- No apartments or high-rises- No small children- Someone to help with her continued weight lossGo to Louise's pet page, here, to see more about her!


Winni came from a family in Pennsylvania that could not care for her any longer due to health issues of one of the family members.

Winni truly is just a sweet, sweet little girl but she'll need some work to be a part of a family. She was played with and the game was keep away. They would chase her and now she thinks that's a great game. So instead of coming to you when you want to pick her up, she runs away. Her adopter will have to let her know that it's not a game and have her come to you while you are sitting down so she can be picked up and not run away.

The excellent news? Winnie is just a 7 month old babe and is well socialized so lots of time to form a wonderful bond.

She also needs a small, young dog (3 years and under) to play with because she plays and plays and plays. Having another dog will also help her with her housebreaking skills. She does sleep all night in a gated room with another dog with no accidents.

You must have ALL of these requirements (not just some):
- No apartments or high-rises - A fenced yard
- Someone who is home a lot to finish her housebreaking skills
- Another small, young, very playful dog for her to play with
- An adopter with patience so she can be the type of pet she should be!

This little girl is likely going to stay small, (probably 10-11 pounds,) but has a lot of growing to do in other ways. She's obviously cute as a button, but does come with some luggage from her previous family and that will be going with her when she is finally adopted into the right home. We're going to be pretty picky, so if you meet Winni's needs, please see more about her and apply here!




Clyde has settled nicely in his foster home. He is a great dog - very friendly and loves everyone he meets! He is a happy little boy who enjoys his walks and his squeaky toys. He gets along well with his foster mates and is respectful of their space.

He is always up for a belly rub or back rub and will nudge for more. He loves being with his person. He definitely needs a fenced backyard so he can chase anything that dares to come in. He appears house-trained but may mark initially, a belly band deters that. He is a true love bug who deserves his forever home!

Clyde came from Tennessee when his owner was no longer able to care for him. At first Clyde was a little standoffish but warmed nicely. He prefers not be picked up and likes peace & quiet (i.e., a home without young kids.) While he is a senior, a benefit is he's leash, crate and house trained!

Our must haves for this adorable boy include:
- A fenced yard - No apartments or high-rises
- Someone who is home quite a bit and another smaller adult dog

If you think he would make a good addition to your family please consider putting in an application for Clyde, he needs you! You can see more photos and read more about him on his pet page, here!






Amazon reminds you: If you don't log on under it's amazonsmile link, they'll prompt you to!

Sammy is the Barksdog for AADR.
You can read his story HERE.
John 3:16
Follow us on Facebook
and Twitter!

---
Looking For a Dachshund to Add to Your Family?
AADR has dogs who are not listed on this site yet! If we don't currently have "your" special dog, consider filling out an application anyway. We will process your application so you will be pre-approved when your special dog does come in. This way, you won't have to wait when you see the dachshund you want and he or she will be in your home before you know it!

If you don't see any dachshunds in your exact location, don't let that discourage you! We have members and supporters all over the country who allow us to have a wonderful volunteer transport system. We will make our best effort to work with you on getting that special dachshund as close to you as possible!
---
Please set GoodSearch as your default search engine and
help us raise funds by simply using it to search and shop!


Instead of Googling, GoodSearch!
---
Donate a Thundershirt to AADR for anxious dachshunds! (Please order Size Small)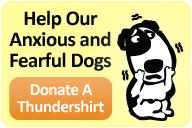 Visit Our New Cafepress Store featuring AADR Logo Items and Gifts
---

For God so loved the world that he gave his only begotten Son, that who so ever believeth in him shall not perish, but have everlasting life.