AADR is a non-profit 501(c)(3) volunteer based organization.
We work tirelessly to save homeless Dachshunds and place them into loving, forever families.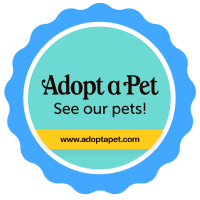 The dogs below are hoping they will be in their forever home soon!
Thanks for considering them for your forever friend!
(Click on the name banner or photo to see more info and to apply!)



Ruben came from a shelter in North Carolina when he was turned in by the owner who had too many animals. Ruben was part of a breeding pair.

- He is super sweet!
- Needs a fenced yard
- Needs another small dog in the home to keep him company while you're not
- Needs continuing help with housebreaking
- Should not live in an apartment

Ruben is such a sweet fellow who is very quiet and loves people. He enjoys being outside where he can run around with the other fosters but he also loves lap time and will follow his person everywhere.

Ruben is super smart and learns quickly. He does well on a schedule to take care of bathroom needs but will need continued reinforcement.

Ruben does great with female pups but it is better for him not to go to a home where there is another male dog.

When Ruben had his dental, he lost quite a few teeth and does better with eating if he has his food softened.

Ruben is a sweet, sweet pup. And did we mention that he is so very handsome? Well he is! Please consider giving Ruben his forever home by reading more about him and submitting an Adoption Application here!

Maverick came in as a stray from a shelter in Northern Alabama and we just could not say no to this boy.

- Must have a fenced yard
- No apartments due to high energy
- Kids would be great - he loves them!!! 7 years and up.
- Another bigger/younger dog for him to play with

Talk about a boy that is beautiful inside and out! That would be Maverick! What a sweetie and he loves people and other dogs, and loves to be a lap dog, too.If 30 pounds is too big for your lap, he's happy to lay beside you on the couch.

We think he would do best with another dog to play with and pal around with. Keep in mind he's not your lazy Basset, he has enough Dachshund in him that he likes to run and play and follow you from room to room and see what you are doing.

In his foster home he's not so much into sleeping in the big bed but he does like to sleep in the same room you are sleeping in.

If you are looking for a sweet dog to be with your kids in your fenced yard and be their buddy then look no further, you have found him. Also look close... he has a blue strip in his one eyes - interesting!

See more about Maverick and fill out an Adoption Apllication by visiting his personal pet page here!




Sweet little Noah came to our rescue from NC. He had not had a real opportunity to learn to be a dog, play with other dogs, walk on a leash, or be socialized with people. Therefore, Noah's adopter must have lots of patience as he learns to be the wonderful pet he can be.

He has come far since coming to his foster home where there are four other dachshunds, both male and female. Noah gets along great with all of them.

Noah was in need of dental care when he came to rescue and unfortunately lost all of his teeth. Noah had fistulas (open holes in his gums where teeth were pulled) that had to be sewn up. He will be getting gum flaps in January with a veterinary dental specialist in Atlanta. Once Noah heals, he will be good to go. He eats only soft canned food.

Noah has the most beautiful soft coat. His thick fur feels like a little lamb it is so soft! Even though he may not look like it in the pictures, he will have beautiful long cream hair once it grows back out.

Noah did fantastic on his walk with a companion dog to show him the ropes. He loved every minute of the mile-long walk! (Check out his video on this Pet Page!) He just needed another dog who loves walks to show him how it's done!

We can tell already Noah will be a great leash walker. It truly warmed his foster mom's heart to see how much this little dog loved what was probably the first walk of his life.

Noah definitely needs a home with another well-adjusted dog to help teach him how to enjoy being a dog. The more he can be socialized the better. He has SOOO MUCH POTENTIAL! All he needs is to learn to trust and not be afraid of men.

If you are experienced with pups who need help with confidence building and are up for the challenge, Noah won't let you down! See more detail about Noah on his personal pet page here!

Trigger came from a shelter in middle Tennessee where he was dumped by his owners saying they didn't have time for him. Not only that, they used a cheap flea preventative on him which chemically burned his back and he'll never have fur grow there again. When Trigger came into rescue the burns were still healing but he's fine now. NO cheap flea and tick preventative for him ever again.

- Must have fenced yard
- Must have another young dog or two to play with
- He is very enthusiastic in his play and can be a little rough
- Would benefit having children over 10 years to play with and help him use up his puppy energy
- Loves attention
- Does well riding in the car
- Prefers to be dominant, but gets along with other pups both male and female
- Should go to a home where someone is home with him most of the time

Trigger is friendly to all dogs and humans. He loves his people unconditionally and is very affectionate. He is a Dachshund mix and has longer legs but don't let that fool you, Trigger is still very much a Dachshund. We just think he's got a little something else mixed in.

Trigger is a super sweet boy who really needs and deserves a family who will love him and not dump him again. Is that you? See additional information and photos of Trigger on his Pet Page here!




- Sweet - Loving! - Playful! - Cute!

Hello! I am Hector, the incredibly sweet Dachshund mix. My tail tells me that I have some Pug mixed in and my foster parents think maybe even some beagle. I don't know myself, but I can tell you that I am looking for my forever home.

I was surrendered to a shelter in West Tennessee. I don't know why because I am very sweet and very snuggly. I just need some more time for getting the potty training down pat. I am working very hard on that now. I use a doggy door here at my foster home.

I get along great with my foster siblings and love to play. I would really like to have a forever home with a playmate.

I will go in a crate, but once my foster parents put me on the big bed, I rolled around in sheer joy. It was so comfy! When I get adopted, I would really like to sleep in the big bed.

Right now, I am learning to be strong and confident. I sometimes cower and my foster parents are teaching me that I have nothing to be afraid of.

I MUST have a yard that is fenced in. I love to run around and burn off energy, especially with other dogs.

Please see more about me on my personal pet page here!

Do you remember the fairy tale of the ugly duckling who grew up to be a beautiful swan? Well, that is dear Cassidy! Right now, he is sort of an "ugly duckling", but in several months he will be one gorgeous doxie!

Cassidy was dumped along with at least 5 other dogs in various spots in Williamson County Tennessee. AADR stepped up to rescue them. All of the pups have unbelievably bad teeth... literally falling out of their heads.

AADR has arranged for them to be cared for by dental specialists in several states. Cassidy is scheduled to have his 5 remaining teeth removed on February 11th, including those lower canines angling out of his jaw. He'll need gum flap surgery which will take a month for recovery. Right now, Cassidy reminds me of the warthog Pumbaa in the Lion King... always happy and tail wagging, and with the silliest grin ever! BTW, your heart will melt when he looks at you with his deep brown eyes, too!

Since Cassidy's coat was so matted from days lost in the woods, he had to be shaved down which makes his paws and head look too big for his skinny long body. Don't worry, foster mom is feeding him large portions of high-quality food so he can get back to a perfect weight, which is about 12-13 pounds. Once his hair grows back, he will be one VERY handsome guy with a spectacular chocolate long coat! Cassidy's foster mom will continue to update progress and pictures on his Pet Page here!

Cassidy's wishes include:
- A fenced yard
- Soft food (either canned or soaked kibble) forever, but never another dental!
- Sleeping in the Big Bed with you! He loves to cuddle ANYWHERE with you too.
- Sweet, happy personality.... Loves all dogs and people! He'd love someone home a lot of the time.
- Should be ready to go to his approved adopter in mid-March, so apply NOW to be that lucky family.

Poncho was one of the dogs dumped in Williamson County, Tennessee. Left alone with no way to defend himself, luckily a Good Samaritan took him to the shelter and they in turn contacted us.

Poncho's wish list includes:
- A fenced yard
- Another Dachshund or smaller older dog to buddy with (male or female, doesn't matter)
- No apartments
- Someone to make his last years better than his first years

Poncho doesn't act like a 12 year old! He likes to be with his people so it would be a plus if you are home a lot. He also likes to hang out with other smaller dogs and can be seen laying with them in a doggie bed.

He has no teeth left after his dental so no high dental bills for this guy!!

If you are looking for a dog to rescue and feel good about it, then think about Poncho.... He will be happy to keep you company on the couch, in the big bed, and in the fenced yard.
Sammy is the Barksdog for AADR.
You can read his story HERE.
John 3:16
Follow us on Facebook
and Twitter!

Shop online on amazon.com?

Consider enrolling in Amazon Smile
Just sign up & set us as your charity!
Prime members can sign up, too!
Amazon reminds you: If you don't log on under it's amazonsmile link, they'll prompt you to!
---
Looking For a Dachshund to Add to Your Family?
AADR has dogs who are not listed on this site yet! If we don't currently have "your" special dog, consider filling out an application anyway. We will process your application so you will be pre-approved when your special dog does come in. This way, you won't have to wait when you see the dachshund you want and he or she will be in your home before you know it!

If you don't see any dachshunds in your exact location, don't let that discourage you! We have members and supporters all over the country who allow us to have a wonderful volunteer transport system. We will make our best effort to work with you on getting that special dachshund as close to you as possible!
---
Please set GoodSearch as your default search engine and
help us raise funds by simply using it to search and shop!


Instead of Googling, GoodSearch!
---
Donate a Thundershirt to AADR for anxious dachshunds! (Please order Size Small)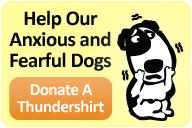 Visit Our New Cafepress Store!
Featuring AADR Logo Items and Gifts
---

For God so loved the world that he gave his only begotten Son, that who so ever believeth in him shall not perish, but have everlasting life.