AADR is a non-profit 501(c)(3) volunteer based organization.
We work tirelessly to save homeless Dachshunds and place them into loving, forever families.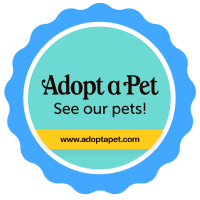 | | |
| --- | --- |
| | Click the image to go to our order page! |

The dogs below are hoping they will be in their forever home soon!
Thanks for considering them for your forever friend!
(Click on the name banner or photo to see more info and to apply!)



Oscar was adopted 2.5 yrs ago and returned to us in May due to the fact that he wentdown in the back. His previousowners were educated about dachshunds' weight and the risk of stairs but still allowed him to do stairs and get 6 pounds overweight. He is now back down to 16 pounds with less than a pound to go before he'll be at his ideal weight.

Our must-haves for this sweet boy inlcude:
- A fenced yard - No apartments or high rises
- CANNOT do stairs/steps -No jumping or climbing
- Another dog to keep him company if you have to be out of the house
- His weight maintained at 13-14 pounds for his back's sake

Oscar has been thru a lot but he's determined to walk again and we know he will walk almost normally again very soon! His surgery was the 4th of May and he was completely down with no bladder control but he can now wobble walk and can hold his bladder until you get him outside to potty.

Oscar is a happy boy and loves just loves squeaky toys. He won't destroy them, he'll just squeak them and keep them safe. He loves to follow foster mom or dad all over the house and he even likes playing with the other foster dog in the house but that play time is closely monitored.

Oscar is on his last week of physical therapy 3 times a week and will then go down to twice a week until he plateaus. At that time he'll be done with PT. If he is adopted before that time, the rescue would be happy to pay for the PT until he does plateau. Of course we would have to be in close contact with the physical therapist.

If you are looking for a project but also want a sweet companion, please consider adopting Oscar, you won't be sorry! See more about Oscar, including a short video, by visiting his personal pet page here!

Sugar came from a shelter in Northern Alabama, where she was taken when found as a stray.

Our wish list for this beautiful girl includes:
- A fenced yard
- No apartments
- Another dog to cuddle and play with
- Someone who is home a lot because she loves people

Sugar lives up to her name as she is the sweetest little girl!

She is hand-shy so someone had beaten her and we can't figure out why because she's so sweet, no trouble, and minds very well. So why?!

We and out vet are guessing what she is mixed with, but what we can tell you is she has a long body, loves to give kisses, and loves to be cuddled under a blanket. Now doesn't that sound like a dachshund?

Don't worry about your side of the couch or when you are not in your chair because she'll keep it warm for you but will kindly move when you ask her too. She also is happy to sleep on the couch at night so you can have the bed all to yourself.

She does have a bad right front leg that has nerve damage from some kind of traumatic accident or beating. We are going to do physical therapy and put her in a brace to see if that will help her to walk on it. If that is not successful (the specialist is not real hopeful), then we'll have to amputate.

We'll keep her bio updated, but please don't let that stop you from adopting her, she is so worth it and she gets along just fine not using it! See more photos and read more about her on Sugar's pet page here!

Willie came from a shelter in Western Kentucky where he was dumped by his owners, probably because of his very bad teeth. When our vet performed his dental, all his teeth had to be removed.

Willie is a sweet old man, no trouble at all. All he wants to do is lay at your feet or better yet in your lap. He will sleep on the floor in your bedroom and not ask to get up on the bed, he just wants to be near you. He will follow you from room to room so be prepared to have a shadow.

What we need for Willie is:
- A fenced yard, or walking on a leash on a consistent schedule
- Another older dog like himself to buddy up with
- Someone who works from home or is home a lot to keep him company as he gets anxious if left alone too long

We are not certain, but we think he has a hearing problem but he can see just fine

Sadly we don't think Willie had the best life before he came to us, but we have promised him that we'll find him the best home for the rest of his life.

If you are looking for a Dachshund that is totally devoted to you then you have found him... so look no further and go ahead and fill out your online adoption application to make this sweet old man your next best friend. Read more about Willie and see more picture on his pet page here!

Adopting Willie will be one of the best decisions you've made for yourself!

Henry came from Indiana when his owner became ill and could no longer care for him. His owner felt it was best to turn Henry over to rescue so he could find a loving, caring home.

Henry is a wonderful dog who is so gentle and sweet. He loves to cuddle and give kisses. He loves to play with his foster siblings. He likes toys. He also loves to be by his human. He LOVES belly rubs.

Henry uses our doggy door and is completely house trained. He uses the steps to get on the couch and bed. And, he figured out how to do these things without ever being shown!

Our must-haves for sweet Henry include:
- A fenced yard
- Another dog around his age to keep him company if you have to be out of the house
- No apartments or high-rises
- Someone who works from home or is a stay-at-home person as he does like his people

Give Henry the home he deserves by filling out an adoption application! Henry has a lot of love to give!




Captain came from Arkansas where he was dumped on a Good Samaritan's property along with his two brothers. Luckily for them, these people reached out to our rescue to see if we would take them. How could we say "no" to that face?

Captain is adorable and quite a PUPPY! We think he was not allowed to be a puppy in their original home so now that they are safe, they get to relax and be playful.

Anything at all that is on the floor he will carry off, even takes things off chairs. His foster parent has had him for a few weeks now and reports he is busy and fun and lovely. He currently resides with 3 year old retriever and they play all the time. Another dog is a must.

He does well with people and children. He sleeps in a wire crate and is in one when left alone. He is doing very well with housebreaking. He loves to run around the yard so a fenced yard is a must, also. He's fast and loves to jump, and he loves to curl up with you or the other dogs.

Must haves for Captain include:

- A fenced yard since he loves to play and do the "zoomies"
- Another young small dog for him to play with as he does love to play
- Someone who is home a lot to help him with his housetraining and to teach him to be a "good dog"
- No apartments or high rises


Let's have a big drum roll for Hero! This young Dachshund/Beagle mix has the potential to be a fantastic dog! He has come so far in the few weeks he has been in foster that we can say once he finds his forever home, he will blossom into a wonderful dog.

We don't know much about his past. We do know that he was found by a kind family out in the country in Arkansas. Evidently, he and two siblings were dumped out in the country. They were taken in by this family and found their way into rescue. Because of this unfortunate past, Hero is VERY shy and skittish with strangers. He will try to run away because he is not used to being treated kindly by humans. He is slowly getting over his past and is learning how to be a dog and know what it is to be loved.

These are the requirements for adopting Hero:
-Must have a fenced yard
- Must have another young small dog for him to play with
- Someone who is home a lot to help him with his housetraining and to teach him to be a "good dog"
- No apartments or high rises

He is working hard on potty training and, because he is still a puppy, that has its ups and downs. Also, he likes to chew on things. He is getting over that as well. He loves to walk around the house with a toy in his mouth, sometimes two, and loves to curl up on a pillow or blanket when the humans are busy with work or chores.

Hero gets along with both females and males but cats are an unknown at this point.

What Hero needs most is his forever home. In a permanent, loving home, he will finally learn to trust and become a fantastic family companion. You coud be his loving forever home! See more about Hero and fill out an adoption application by visiting his personal pet page here!
Sammy is the Barksdog for AADR.
You can read his story HERE.
John 3:16
Follow us on Facebook
and Twitter!

Shop online on amazon.com?

Consider enrolling in Amazon Smile
Just sign up & set us as your charity!
Prime members can sign up, too!
Amazon reminds you: If you don't log on under it's amazonsmile link, they'll prompt you to!
---
Looking For a Dachshund to Add to Your Family?
AADR has dogs who are not listed on this site yet! If we don't currently have "your" special dog, consider filling out an application anyway. We will process your application so you will be pre-approved when your special dog does come in. This way, you won't have to wait when you see the dachshund you want and he or she will be in your home before you know it!

If you don't see any dachshunds in your exact location, don't let that discourage you! We have members and supporters all over the country who allow us to have a wonderful volunteer transport system. We will make our best effort to work with you on getting that special dachshund as close to you as possible!
---
Please set GoodSearch as your default search engine and
help us raise funds by simply using it to search and shop!


Instead of Googling, GoodSearch!
---
Donate a Thundershirt to AADR for anxious dachshunds! (Please order Size Small)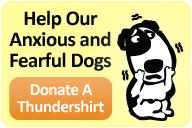 Visit Our New Cafepress Store!
Featuring AADR Logo Items and Gifts
---

For God so loved the world that he gave his only begotten Son, that who so ever believeth in him shall not perish, but have everlasting life.